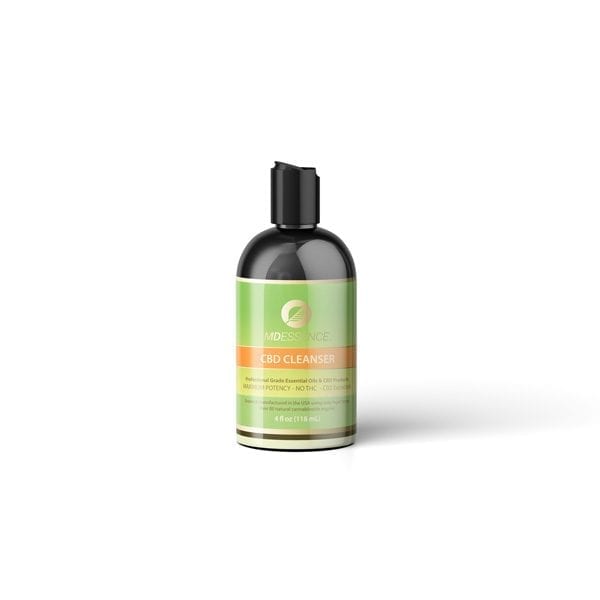 CBD Hemp Facial Cleanser
$35.00
CBD Hemp Cleanser
MD Essence's CBD Hemp Facial Cleanser is a great way to start your skincare routine. CBD is a powerful antioxidant. It boosts your immune system and is rich in Omegas 6 & 9. Using CBD skincare has been known to aid with the following common skin conditions:
Anti-aging
Acne
Dry Skin
Eczema
4 oz. CBD Hemp Cleanser
MD Essence's CBD Hemp Facial Cleanser is a great way to start your skincare routine. CBD is a powerful antioxidant. It boosts your immune system and is rich in Omegas 6 & 9. Using a cleanser has been known to aid with the following common skin conditions:
Anti-aging
Acne
Dry Skin
Eczema
Our CBD Hemp Facial Cleanser contains 350mg of CBD Hemp extract, Grapeseed, Lavender, Chamomile and Rosemary essential oils mixed in our premium SLS free facial wash base.
CBD:
Contains many nutrients like such as vitamin E which improves and protects the skin. It can also help reduce the skin's oil production which aids in reducing acne.
Grapeseed:
Contains Omega fatty acid which aids in the reduction of inflammation.
Lavender:
Moisturizes the skin and is antibacterial which can kill bacteria that enter your pores.
Chamomile:
Can aid in the elimination of acne scars and help fight new breakouts due to its antiseptic and anti-inflammatory properties.
Rosemary
Rich in iron, calcium and other essential vitamins that aid in anti-aging while preventing future damage from environmental agents.
Directions for use:
Wet face and apply a dime size amount onto face and neck area and rinse. Best if used in conjunction with MD Essence's Rich CBD Skin Solutions Toner, MD Essence's Rich CBD Skin Solutions Erase and MD Essence's Rich CBD Skin Solutions Hemp Rich Moisturizer.